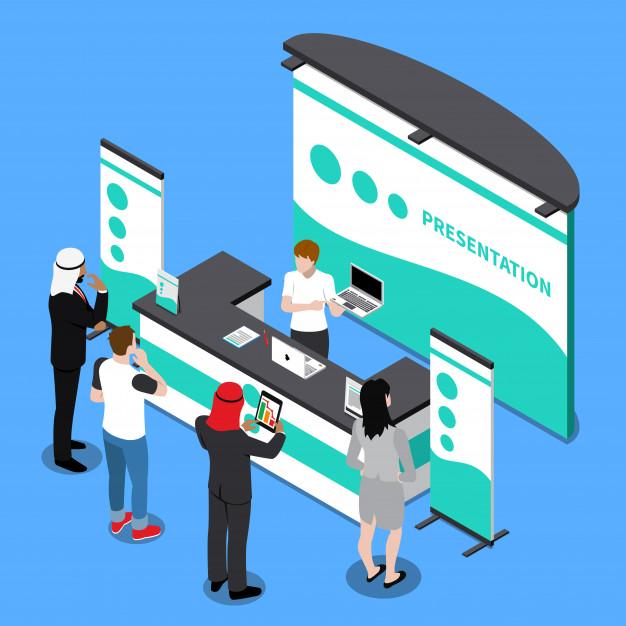 Industries today are seeking out innovative concepts to upscale their marketing & branding techniques for enhanced business growth & brand presence.
3D virtual showroom spaces are a unique concept that can make your brand stand out from your competitors.
VeeSpaces is a virtual showroom & virtual booth software that helps you to create your personalized 3D virtual showroom space instantly. Unleash the best-in-class cross-browser experience with 360-degree immersion, private lounge spaces, live chats, social shares and more.
Research states that the customized virtual booth website &3Dexhibition showrooms are conferring 3 times more engagement than standard 2D websites.
For more niche insights into virtual showroom website & 3D exhibition booth, read this article – WHY 3D VIRTUAL SHOWROOMS ARE GOOD for your business THAN 2D WEBSITES?
1. Grand 3D Virtual Showroom Spaces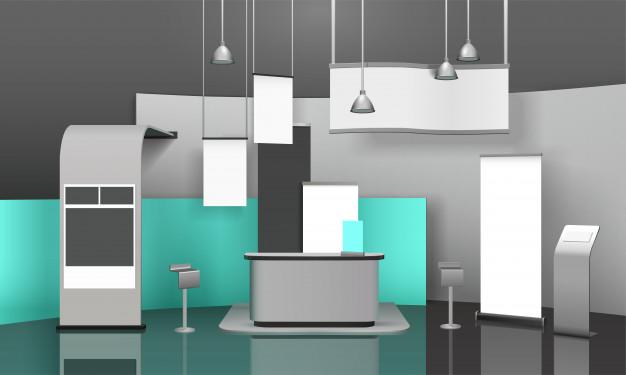 The 3D exhibition showroom spaces today are the most favoured because of their ability to create better engagement & effect on the clients & users. Interactive 3D virtual showrooms, factory floors, shopping stores, booth widgets etc. are creating the best-in-class immersive experiences while on the floor and purchasing.
A 3Dshowroom&virtual showroom website is creating indelible 360° next level experiences when compared to a 2Dwebsite. They are popular, innovative, interactive, experiential & scalable.
Want to learn more about a 3D virtual showroom space, check out here.
2. 3D Product Display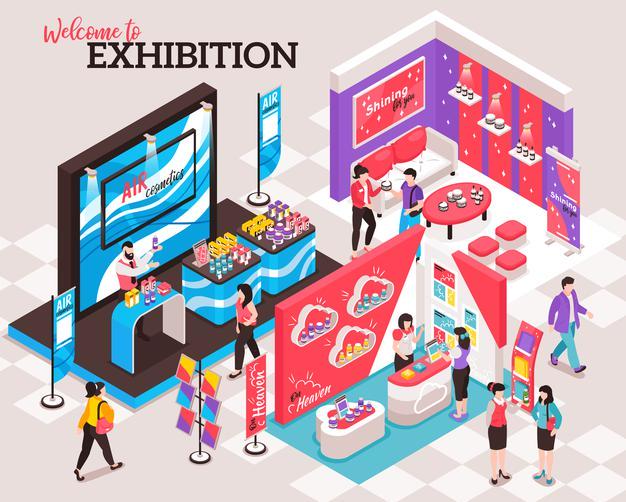 Product descriptions can be much intricate when it comes to auto parts, heavy & medium-sized equipment and 3Ddesign models. In such a complicated scenario, hosting a 3Dproduct repro can render better detail about every inch of the product. Viewers can get a clear picture by zoom and rotate feature on the 3D virtual booth.
The better the view and detail is, there will be a high chance for product promotion, sales and credibility.
3. Virtual Sales People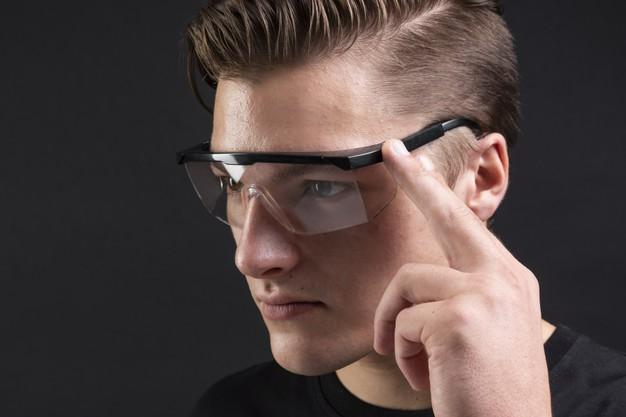 Customized avatars are designed to tour users & clients through the virtual booth website&3Dexhibition showroom.
From welcoming customers to offering them important guidelines to explaining products/services, the virtual salespeople do it all.
The virtual Salesperson on a 3Dvirtual showroom can be videos of real people or animated avatars or characters. People love to see their favourite people on the floor. So, asking your people for feedback and arranging their chosen virtual sales representative will be great.
4. Virtual Tours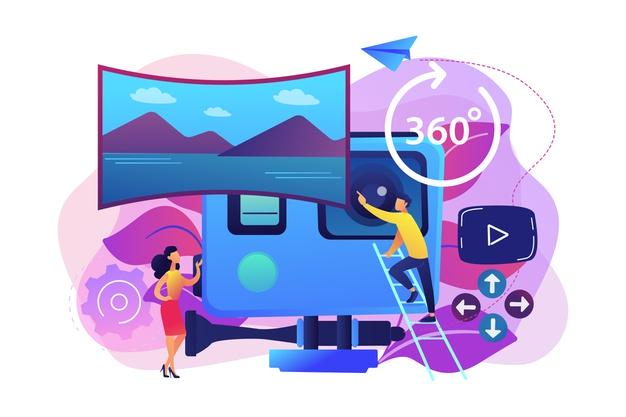 Showcasing products and services is great. But having a virtual MC on board to tour you through the virtual booth website or virtual trade show booth software or the 3Dexhibition booth would be even more pleasing. On the floor, you will get an opportunity to visit booths, learn about the platform, watch videos, view demos, check contacts, talk to booth personnel etc.
The tour can be normal and exclusive based on the client demand and experience. Virtual tours are said to be an emotional and inspiring experience for the customers.
5. Fully Customizable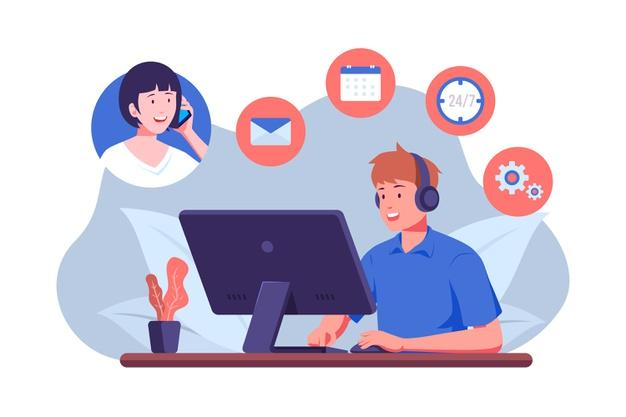 VeeSpaces are completely customizable and can host all the brand information and features. With infinite customizations, you can create a 3Dexhibition booth space that is awesomely realistic.
Want to learn more about the benefits of a 3D virtual booth, read this article.
Conclusion
Innovation & technology are ruling the markets and the bursting trends are giving tough competition to business leaders & entrepreneurs. If you want to succeed in today's trends and markets, it is essential to know about what's happening in the market.
VeeSpaces is a virtual booth software popular for exclusive business hosting and creating brand awareness.
Click here to view the virtual booth & showroom software demo online now!